Booking your next Disney World vacation with Tiki Room Travel is a straightforward and rewarding process. Want to know what you get when you book with Tiki Room Travel?
Consultation: Reach out to Tiki Room Travel for an initial consultation. Share your vacation goals, preferences, and any special occasions you're celebrating. Their agents will listen attentively to your needs and begin crafting a tailored plan.
Personalized Itinerary: Based on your consultation, Tiki Room Travel will create a personalized itinerary that includes everything from park tickets and dining reservations to suggested attractions and entertainment options. You'll have the chance to review and make adjustments until it's just right.
Booking and Reservations: Once you're satisfied with your itinerary, Tiki Room Travel will take care of all the bookings and reservations on your behalf. This includes securing accommodations, arranging transportation, and even helping you with park-specific details like securing hard-to-get dining reservations.
Pre-Trip Information: As your vacation dates draw near, Tiki Room Travel will provide you with all the essential information you need for a smooth journey. From packing tips to park maps, you'll be well-prepared for your magical adventure.
During Your Vacation: Even while you're at Disney World, Tiki Room Travel's support continues. If you encounter any issues or have last-minute questions, their agents are available to assist, ensuring that your vacation unfolds seamlessly.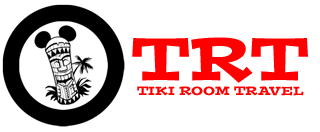 A Disney World vacation is a cherished experience that holds a special place in the hearts of both the young and the young at heart. By choosing to book your next adventure with Tiki Room Travel, you're not just planning a vacation; you're crafting memories that will last a lifetime. With their expertise, dedication, and love for all things Disney, Tiki Room Travel is your ultimate partner in unlocking the magic of the happiest place on Earth. So, why wait? Get in touch with Tiki Room Travel today and start planning your dream Disney getaway!